Cluster Development is one of EDII's niche areas. The Institute is engaged in revitalization of industrial and artisanal clusters. The Institute implements cluster development model with the objective of stimulating dormant clusters by intervening in the areas of production, technology, marketing, skill development, export promotion, design development, improving access to finance etc. In order to impart sustainability to the effort, EDII also exposes the clusters under intervention to international markets, processes and experiences.
In the past, EDII has undertaken the following activities to strengthen clusters. Around this time, UNIDO came out with its 3-phase training model to develop Cluster Development Agents.  The Institute in collaboration with UNIDO carried out a number of Cluster Development Agents that later rechristen as Cluster Development Executives (CDEs) and created a cadre of executives' to address the issues that affect the growth of different clusters in the country.
Selection of a cluster
Diagnostic study
Developing Cluster Vision
Developing a comprehensive Strategy
Action Plan
Implementation of Action Plan
Monitoring & Evaluation
Capacity Building of Business Management Organizations
Developing the Exit Strategy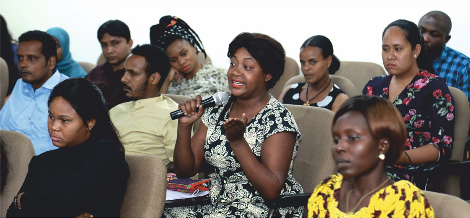 Women entrepreneurship is one of the core areas where EDII has intervened successfully to bring women to the forefront of the economic world.
Read More »