Policy Advocacy, Knowledge and Research​
An Acknowledged Centre for Research in Entrepreneurship, Public Policy & Advocacy
Providing conceptual underpinnings to national and international policies.
Assisting policy makers in their efforts of promoting entrepreneurship opportunities through demand-driven policies.
Sensitising and impressing upon government bodies and private organisations to integrate entrepreneurship in their development policies.
Creating a strong research and knowledge infrastructure in entrepreneurship.
Undertaking evaluation and impact assessment studies of national and state Governments' policies/schemes/programmes.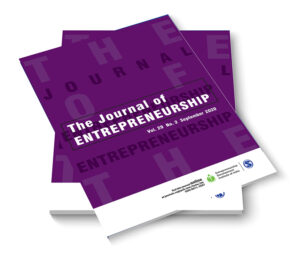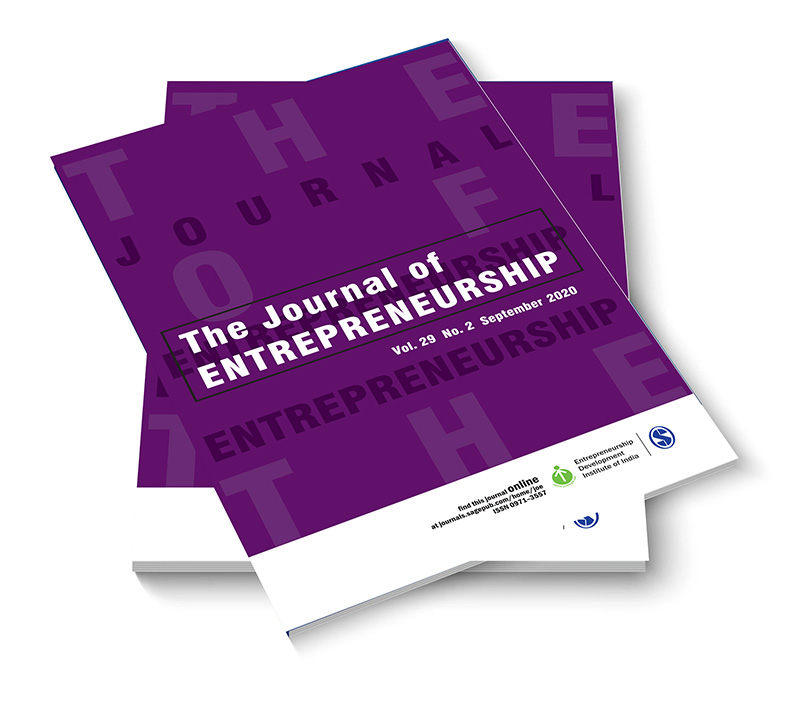 The Journal of Entrepreneurship (JoE), a bi-annual journal published by Sage Publications since 1992, is a reputed academic
Read More »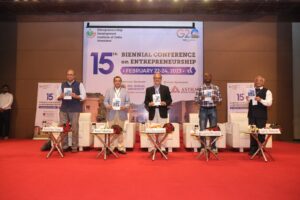 Entrepreneurship Development Institute of India (EDII) has been organizing 'Biennial Conferences on Entrepreneurship' since 1994.
Read More »
EDII set up the Centre for Research in Entrepreneurship Education and Development (CREED) on its campus,
Read More »
Till now, EDII has brought out 8 GEM Report. The GEM India Report is an outcome of collective efforts of GEM India
Read More »
The Policy Brief Series is a thoughtful initiative in the direction of creating awareness among policymakers, institutions, entrepreneurs, and other esteemed audiences about major policy interventions. It aims to create a knowledge repository.
Read More »
EDII and Taylor and Francis have collaborated to bring out research studies, books and reports on Entrepreneurship.
Read More »
EDII and Rajasthan Patrika have entered into a collaboration to jointly organize Entrepreneurship Development Programmes for emerging women entrepreneurs. Against the backdrop that entrepreneurship is the need-of-the-hour, especially among the women community, the two organizations have joined hands to institute meaningful, outcome-based programmes and bring the results and interventions before the society at large to earn a winning response for the development tool of entrepreneurship.
Read More »
Management Development Institute, Murshidabad
Indian Institute of Management, Ranchi, India
Guru Ghasidas University, Bilaspur
Global Entrepreneurship Research Association (GERA), London Business School, London, UK
Anna University, Chennai
Dr. A.P.J. Abdul Kalam Technical University, Lucknow, India
Madan Mohan Malaviya University of Technology, Gorakhpur
Chhatrapati Sahu Ji Maharaj University, Kanpur
Kalinga Institute of Social Sciences, Odisha
Indian Institute of Management, Jammu, India
Evolved the Entrepreneurship Development Programme (EDP) Model; widely being implemented as EDI-EDP Model at national & international levels.
Developed Industry Policy 2009 (specifically the part of MSME  Cluster Development) for Government of Gujarat.
Prepared Startup Vision Document, MSME Dossier for Govt. of Gujarat.
Made recommendations to the National MSME Policy for Micro, Small and Medium Enterprises under the chairpersonship of Prabhat Kumar, First Governor of Jharkhand.
Contributed in AICTE Start-up Policy 2016.
Developed and submitted National Entrepreneurship Policy to Govt. of India.
Based on Research on 'Review of Entrepreneurship Curricula in Higher Learning Institutions' helped University Grants Commission, Govt. of India in developing entrepreneurship curriculum for college level education.
Based on Research on 'Entry Barriers to Entrepreneurship: As perceived by Youth', facilitated the Ministry of SSI & ARI, Govt. of India in framing policy to establish Entrepreneurship and Business Development Centres in Universities.
Designed an integrated nationally replicable programme for start-ups (Village Entrepreneurship).
Formulated policy level interventions for entrepreneurship development in Cambodia, GMS Studies, Laos, Myanmar, Vietnam, Uzbekistan and several developing countries.