Business Development Services and National Outreach​​
Facilitating for fostering global competitiveness and growth of Micro, Small & Medium Enterprises (MSMEs)
Enabling Business Development Services across regions and sectors.
Facilitating growth of existing MSMEs at the national level.
Enabling and Development of Business Development Services (BDS) for MSMEs.
Developing a cadre of Business Development Service Providers.
Providing BDS to Institute's Alumni.
Setting up Institutes/Centres of Entrepreneurship development across the country and ensuring their capacity building.
Developing a repository of knowledge on clusters, value chain & BDS.
Core Initiatives Over the Years​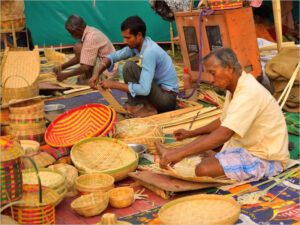 The objective of Cluster Development project is to facilitate holistic development of MSME clusters.
Read More »