The objective of interventions in this domain are to ensure that MSMEs operating in clusters derive benefit of quality Business Development Services provided by private and public BDS providers. The BDS market with its infinite reservoir of expertise holds the potential of refurbishing the MSME sector by streamlining not just the regulatory aspects in MSMEs but also in terms of making available strategic and embedded services that they look for.  EDII conducts capacity building programmes for existing BDS providers and links trained BDS providers (BDSPs) with the MSME sector. With a unique BDS market development strategy, the MSMEs can be noticeably strengthened. Introduction of business development services in operational and management areas have propelled the market for business development service providers, while simultaneously significantly improving the quality and productivity of MSMEs.
Core Initiatives Over the Years​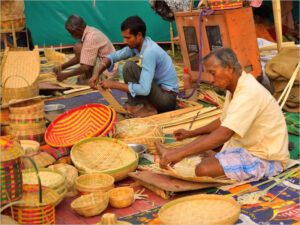 The objective of Cluster Development project is to facilitate holistic development of MSME clusters.
Read More »