Technical Training Programmes
The institute conducted a series of technical training programmes with the objective of inducting manpower in different vocational streams. In these programmes, apart from imparting learning on the technical aspects of a particular trade, the participants are also trained in different aspects of entrepreneurship and self-employment. The response from the populace of Andaman and Nicobar, where the programme is under implementation, is very encouraging.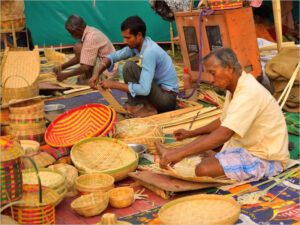 The objective of Cluster Development project is to facilitate holistic development of MSME clusters.
Read More »