Designing and Offering Business Courses in various languages
EDII offerd a helping hand in improving bilateral ties with developing countries by designing and imparting courses in Business Hindi at both certificate and advanced levels. Such tailor-made courses focus on the nuances of business Hindi, the culture and the customs of India, thus making it easier for the beneficiary to comprehend Indian business structures, policies and systems to succeed in business. EDII has been offering such courses to the students of Chinese University to positively impact business relations between India and China. The students have gained proficiency in Hindi language, culture and the customs of India, and have thus expressed their confidence about working with Indian markets.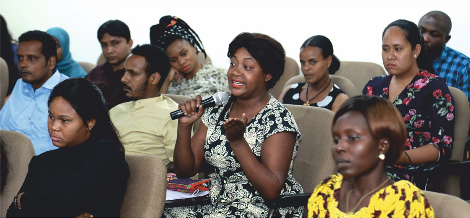 Women entrepreneurship is one of the core areas where EDII has intervened successfully to bring women to the forefront of the economic world.
Read More »