Tickling the Taste buds ……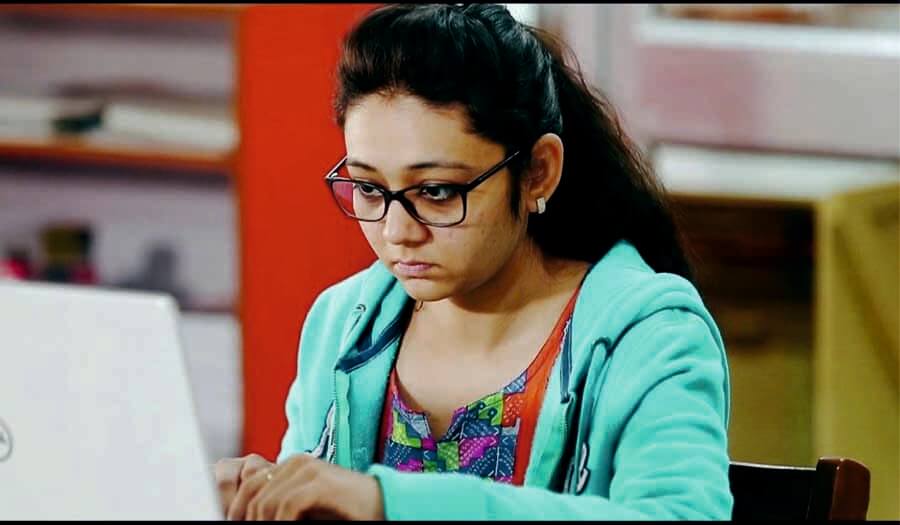 Vishwa Patel believes that creativity and imagination will always serve as essential cornerstones for an entrepreneur to prosper.
A go-getter, Vishwa feels that in today's world, creativity is the only tool to conquer all the challenges and thus, outsmart competitors. When asked about her interest in entrepreneurship, she quips, "My dream to become an entrepreneur was ingrained during my school days when I used to sit in the library for hours just to read biographies and interviews of noted entrepreneurs, which helped me to not just imbibe their thoughts and actions but also to cultivate great business ideas."
Vishwa saw a business opportunity in Khichu Papad (traditional Gujarati papad that often accompanies lunch or dinner). They are made up of rice flour, which is kneaded, along with spices, to make a perfect dough and rolled out to make papads. Once dried they can be stored for a long time. She is currently working to have her product sold in local retail shops, which is especially challenging amidst competition in the field.
Vishwa was born and brought up in Ahmedabad. Her father is a mechanical engineer who works in a private firm and mother a homemaker. Right from childhood, her father's encouragement and always bolstered her confidence and the courage to pursue what her heart desired. Vishwa recounts one advice which her father had given her, "Always welcome challenges in your life because challenges make life interesting, and overcoming them is what makes life meaningful."
After completing her graduation, Vishwa decided to pursue MBA and increase knowledge on the concepts of business as this area had always interested her. She believed an MBA degree will give her the right platform to transform her vision into reality. Meanwhile she learnt about EDII's Post Graduate Diploma in Management – Business Entrepreneurship through a newspaper advertisement. She discussed with her father and decided to apply, and fortunately secured a seat in this course. Recalling her days at EDII, Vishwa shares, "I spent two best years of my life at EDII. The Institute played a significant role in transforming me from an introvert to an extrovert. The professors at EDII had been very supportive, and were open for guidance and discussion even outside the classrooms. They helped me rediscover myself and my hidden potential. They shaped me as an entrepreneur. I learnt the finer aspects of business and gradually gained confidence that I could handle all complexities associated with it."
When questioned about how she decided on her business opportunity of making Khichu Papad, Vishwa says quite excitedly "My mother is highly creative, inventive and passionate about cooking. My fondest memories are of sitting at the kitchen table in the afternoon and watching her prepare Khichu Papad with homemade spices. She was greatly appreciated for this snack and many a time people had even hinted that she could float a business of manufacturing Khichu papad. Well, this was one skill which I had learnt from her and had also improvised upon it with my own creativity and according to the change in people's preferences. So, when I was toying with several ideas, manufacturing Khichu papads was one opportunity that struck me. I thought I could turn my passion into business."
At EDII too, on the occasion of several functions and programmes, Vishwa put up stalls of Khichu papad just to assess the demand for it. The response was always overwhelming. Vishwa started working on her idea. Her biggest concern was to impart a unique identity to her product. She knew that unless she brought about a twist in this very common Gujarati snack, she wouldn't be able to make a mark. As she puts it, "Under the guidance of my mentors at EDII, I conducted market research, where I visited different shops with a set of questionnaires and gathered information on the existing range of products in this category and its quality. This way I almost covered 100 to 150 retailer grocery shops observing what was new in this area and how I could innovate to catch my target's attention. After the survey I realised that I need to work on the hygiene and quality of my product as existing products in this segment were not hygienically packed and sold. Consumers had trust issues with the brands in the market. Also, I added a healthy twist by introducing Maize flour alongwith the ususal rice flour which is used to make Khichu papad. My packets also carried a declaration inviting people to visit my manufacturing unit which was fully automated." This clicked with the consumers and gradually demand for products of VAP Gruhdyog , the name under which she functions, started increasing. Vishwa also received a grant of Rs. 1.75 lakhs from EDII and planned it carefully towards product innovation and marketing.
Vishwa shares, "One thing which I always keep in my mind and keep telling other people is to never compromise with the quality of product. I was satisfied that I served healthy and budget friendly product to consumers." With a turnover of 8 lakh in the first year, Vishwa is all set to look beyond. She plans to diversify and capture different locations with new variations in her product. Today she feels happy when she receives calls from wholesalers for her product. She has moved to newer markets in Gujarat, outside Ahmedabad and looks forward to establishing base in other states soon. Vishwa wraps up, "I am thankful to EDII which helped me learn a whole new world of things in New Enterprise Creation and its Management. I was a novice who got shaped at EDII. Crises do not scare me; rather I take them headlong as trouble shooting has become a part of my disposition today."
Vishwa Patel's entrepreneurial journey was recently covered in Global Entrepreneurship Monitor 2018/2019 Women's Entrepreneurship Report. Vishwa's says this inspired her all the more and she looks up to even greater feats.

Vishwa is all charged up and is taking small steps to success. We wish her the best in all her endeavours.