The Industrial Development Bank of India (IDBI Bank Ltd.), a public-sector apex financial institution which had evinced keen interest in the Gujarat experiment, was joined by the Industrial Credit and Investment Corporation of India (ICICI Bank Ltd.), Industrial Finance Corporation of India (IFCI Ltd.) and the State Bank of India (SBI) to sponsor an institution of this kind, and the Government of Gujarat expressed its willingness to support the same. While the four financial institutions agreed to provide capital and create a corpus fund sufficient to generate adequate interest-income to meet the minimum requirements of the proposed institute during its gestation period, the Gujarat Government pledged a 23-acre land for its physical facilities on the outskirts of Ahmedabad city. The sponsoring agencies were, however, absolutely clear that an institution committed to creativity and innovation must have a culture of creativity and hence, must enjoy maximum freedom in its internal functioning, conducive to exploration and experimentation. EDII was, therefore, set up as a wholly autonomous body under the Societies Registration Act on April 20, 1983. Since its inception, EDII has functioned under its own independent Board.
President-EDII; Managing Director & Chief Executive Officer
IDBI Bank Ltd.
Mr. Rakesh Sharma, Managing Director and Chief Executive Officer of IDBI Bank, has vast experience in banking spanning over three decades. Before joining IDBI Bank, Mr. Sharma served as MD & CEO of Canara Bank and Lakshmi Vilas Bank. Mr. Sharma began his career in the State Bank of India and worked in various areas such as retail and wholesale banking, corporate credit. international banking, asset-liability management, loan syndication. industrial and human resources over his tenure. Under the able leadership of Shri Sharma, IDBI Bank has successfully tuned around itself and begun the process of transformation for achieving greater heights in coming years.
Deputy Managing Director & CEO
IFCI Ltd
Shri Sunil Kumar Bansal is a Chartered Accountant from ICAI, New Delhi, Cost Accountant from ICWAI, Kolkata and holds Diploma in Treasury and Forex Management from ICFAI, Hyderabad. He secured All India rank 23rd in CA Final. Shri Bansal served in NABARD at several positions and having vast experience of more than 35 years out of which 22 years as senior executive at NABARD as an Investment Manager, Financial Consultant and Development Banker.

Shri Bansal is having cumulative 10 years Board level experience in organizations like SIDBI, NABCONS & NABVENTURE. Shri Bansal headed state of Chhattisgarh and Madhya Pradesh Regional Office as Officer-in Charge/ Chief General Manager.

Shri Bansal has also proven his expertise as member of important Committees set up by Government of India like (i) Working Group on KCC constituted by DFS, MoF, GoI to review the Kisan Credit Card Scheme; (ii) Sarangi Committee on Interest Subvention and DBT; and (iii) Project Management Group where he headed the group which in consultation with Boston Consultancy Group redesigned financial and developmental products at NABARD.

Shri Bansal has headed/participated in several studies and training programme like Study of Micro-credit institutions in Philippines (1998), Exposure visit to 05 European Countries on 'Management of Change'(2002), 'Programme on Advanced Corporate Finance' at London Business School, London (2008), Program on Financial Inclusion and Agriculture Credit, Brazil(2014) etc. Shri Bansal has Specialized Skills in Fund, Liquidity & Treasury Management, Domain knowledge in Finance and Supervision. He has conducted investigations in investment operations of Apex Cooperative Banks.
Shri Subhash Chand Joinwal
Chief General Manager (Sme & Supply Chain Finance)
State Bank Of India​
Shri Subhash Chand Joinwal has joined as Chief General manager (SME & SCF), State Bank of India, Corporate Centre, Mumbai in June 2020. He joined the Bank in 1985.In a career of 35 years, varied experience in area of Credit and Operations, specifically in the area of SME credit while handling portfolio of AGM (SME) and Circle Credit Officer. He has successfully played role of excellent Team Leader for implementing Financial Inclusion pilot project of Bank PAN India, under the assignment of GM (FI & MM).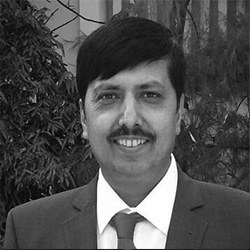 Addl. Chief Secretary
Industries & Mines Dept. Govt. Of Gujarat
Shri Manoj Kumar Das is an IAS officer of the 1990 Gujarat cadre. Presently the Addl. Chief Secretary, Industries and Mines Department, Government of Gujarat, he has previously held various important portfolios, including Director (J&K Affairs), Home Ministry, Government of India and Principal Secretary – Food, Civil Supplies and Consumer Affairs Department.
Shri Das specialises in revenue administration, urban management and civic issues, law and order, and disaster management. In the year 1999, he was also awarded for best performance in Rural Development at the hands of the Hon'ble Governor of the State. Shri Das also has eight national awards to his credit for best performance in various sectors while working as the Municipal Commissioner, Surat and Vadodara.
Secretary (MSME)
Ministry Of Micro, Small & Medium Entreprises, Govt. Of India
Shri B.B. Swain (IAS) assumed charge as Secretary, Ministry of Micro, Small and Medium Enterprises. Prior to this, Shri Swain was serving as Special Secretary in the Commerce Ministry. He is a 1988, batch IAS officer of Gujarat cadre.
Former Chairman & Managing Director
SIDBI (Small Industries Development Bank Of India)
Dr. Sailendra Narain, Chairman, Centre for SME Growth & Development Finance and Former Chairman and Managing Director, Small Industries Development Bank of India, is a national expert on SME policies and programmes. Dr. Narain helped us forge a strong alliance with SIDBI. He is actively involved in giving direction to EDII on the research work that it undertakes as also the project to promote entrepreneurship in the Greater Mekong Sub-region.
Chairman & Managing Director
SIDBI (Small Industries Development Bank Of India)
Founder Chairman
Dalit Indian Chamber Of Commerce & Industry (DICCI)
Padmashree Awardee-2013 Shri. Milind Kamble, a civil engineer by profession, is the Chairman of the Dalit Indian Chamber of Commerce and Industry (DICCI), a Pune-based non-profit community organization, which he founded to bring together entrepreneurs from among the Scheduled Castes and the Scheduled Tribes and to promote the culture of entrepreneurship among them. It is his passion to follow in the footsteps on Dr Bhimrao Ambedkar in promoting economic empowerment of Dalits. In 2003 he founded the SC/ST Chamber of Commerce and Industry, a first of its kind in history, as an umbrella organisation of entrepreneurs from these sections. Later, in 2005, he renamed it as the Dalit Indian Chamber of Commerce and Industry. Within a few years Mr. Kamble has brought DICCI into the national mainstream. In 2012, the Securities and Exchange Board of India (SEBI) gave clearance to setting up a DICCI SME Fund which is aimed at providing Dalit entrepreneurs with requisite capital and managerial skills.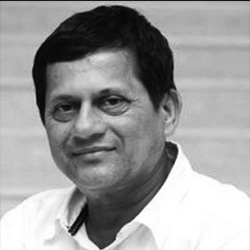 Founder & Mentor
Kalinga Institute Of Industrial Technology (KIIT), KIIT University
Prof. Achyuta Samanta  defeated all odds and adversities to not just obtain his Doctorate Degree in Social Science but went on to create the prestigious Kalinga Institute of Industrial Technology (KIIT) and Kalinga Institute of Social Sciences (KISS) in 1992-1993. While KIIT has become one of the most acclaimed and recognized Indian Universities that provides Professional Education to 27,000 students from India and abroad, KISS has become world's largest tribal educational institution. It is a home to 25000 poorest of the poor tribal children who are given free education from Kindergarten to Post graduation along with other avenues of Comprehensive Development.  Prof. Samanta's  initiatives have become the pride of Odisha, India and the world today. He strongly believes that his cause is not only about providing opportunities and arranging certain facilities for the deprived but  aim at bringing about complete transformation among  children. Besides Education, Prof. Samanta's primary domains of intervention have been Rural Development, Women Empowerment, Social Service, Low-Cost Health Care Facilities, Art, Literature, Media, Culture, Entertainment and Spiritualism.
Former Director, IIMK Prof. Emeritus, Ahmedabad University
Academic Advisor, Ahmedabad Education Society
Professor Amarlal H Kalro is an educationist with 50 years of experience in academic institutions in India and abroad. He has contributed extensively to educational policy and establishment of educational institutions. He is presently Professor Emeritus, Ahmedabad University and Academic Advisor, Ahmedabad Education Society.
Professor Kalro obtained his BTech (Hons.) degree in Electrical Engineering from Indian Institute of Technology, Kharagpur in 1963, and his MS and PhD in Industrial Engineering from the University of Minnesota, Minneapolis, USA in 1967 and 1969 respectively. He is a recipient of several scholastic and teaching excellence awards. His research publications are in the areas of OR modeling, inventory management, organization behavior, irrigation and water management, management of educational institutions and institution building in reputed International and Indian Journals.
Executive Director (Business Development)
Surya Group
Ms. Rajshree Paatil is Executive Director, Business Development with the Surya Group, Pune.  Ms. Paatil  is  a renowned professional in the field of training & development and Administration. She is skilled in planning, organizing, and leading training programs and ensuring proper execution at all levels. Her areas of specialization include Goal Setting, Team Building, Motivational skills, Positive Thinking, Time Management, Leadership Qualities, Situational Leadership, Stress Management, Planning and Prioritizing, Conflict Management, Smart selling, Competitive Intelligence,  Interpersonal Skills, Presentation Skills , Business Communication, Effective Communication & Mind Power.  EDII intends to draw great learning from Ms. Paatil's  expertise.
Secretary General
Federation Of Indian Micro, Small & Medium Enterprises (FISME)
Shri Anil Bhardwaj is Secretary General of Federation of Indian Micro, Small & Medium Enterprises (FISME). He has worked extensively in the fields of international trade and SME development. He has advised or led several SME development projects supported by multilateral and bilateral donor agencies in India. Initially, he was involved in international trade and subsequently began working on SME issues at FISME. He is currently leading the SME development projects supported by prestigious international insitutions.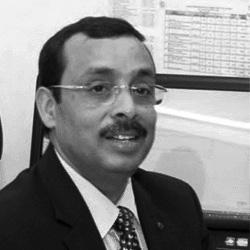 Director General
Entrepreneurship Development Institute Of India
Dr. Sunil Shukla, Ph.D. in Psychology, specializes in entrepreneurship education, corporate entrepreneurship, human resource management and behavioural science. His work in these domains has significantly improved the entrepreneurial ecosystem and has helped in instituting interventions leading to enterprise growth and corporate strategy formulation. As a researcher and consultant, he has explored an expansive range of areas, including; entry barriers to entrepreneurship, curriculum development, intrapreneurship, family business management and organizational culture. He also leads the Global Entrepreneurship Monitor (GEM) India, which is the largest study of entrepreneurial dynamics. His entrepreneurship growth model for the Greater Mekong Subregion (GMS) countries has been recognized for ensuing development and trade in the region. Several organizations and Departments of various Ministries of the Government have him on their Governing Board.