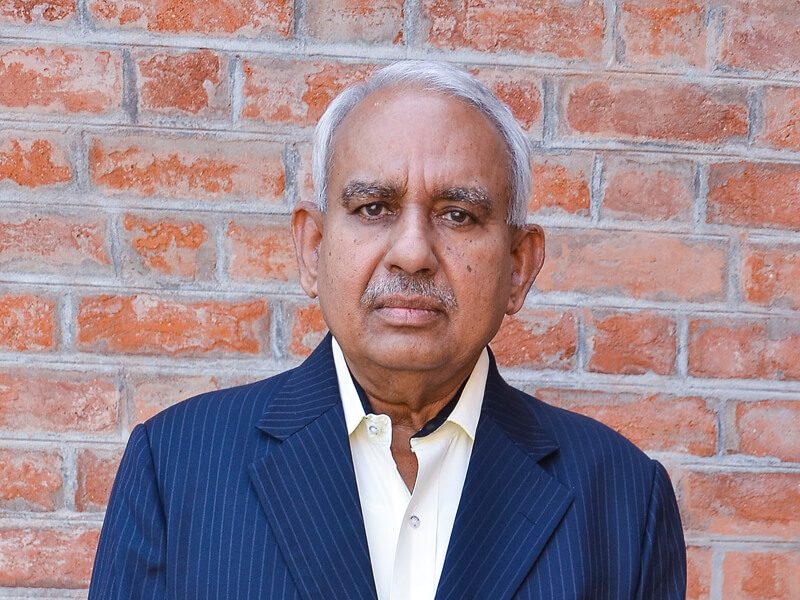 Finance
Business Strategy
Management Control Systems
Entrepreneurship
Knowledge Management
Prof Bala Bhaskaran is a management professional with active interest in teaching, research, consultancy and institution building. He is a graduate of IIT Madras and IIM Bangalore. After 18 years of corporate experience he switched to management education. He initiated and nurtured Icfai Business School, as a significant B-School at Ahmedabad. Later on he was associated with a number of B-Schools at Ahmedabad.
His areas of interest include finance, strategy, entrepreneurship and knowledge management. He has published 3 edited books, and several papers and cases in national and international journals. He is a reviewer for cases for few international journals. He has been conducting workshops on case method of teaching and case writing. He founded two journals – 'Oakbrook Business Review' for Oakbrook Business School and 'The Fountainhead' for Shanti Business School.
Prof Bala Bhaskaran is a non-executive director on the board of few companies. He is also on the board of few educational institutions. He has travelled abroad – Europe, America and the Far East - in connection with technology missions and for university tie-ups.
Strategic Leadership – Concepts and Experiences. Icfai University Press, Hyderabad 2006.
Futurology – Initiatives and Forecasts. Icfai University Press, Hyderabad, 2007
KPO – Shifting Paradigm. Icfai University Press. Hyderabad. 2007.
Cluster Initiatives – Engines of Economic Growth.  Icfai University Press, Hyderabad, 2008
International Journals
Telangana – A Morton's Fork. Asian Journal of Management Cases. Vol.8, No.1, March 2011 [Sage Journal]
Atlas Labs –Gearing for Growth. Asian Journal of Management Cases, Vol.12, No.1, March 2015. [Sage Journal]
Volkswagen on the Touchstone. South Asian Journal of Business and Management Cases. Vol.7, No.1, March 2018. [Sage Journal]
Tata Group – Trauma of Transition. South Asian Journal of Business and Management Cases. June 2019. [Sage Journal]
Walmart's Acquisition of Flipkart – Emerging Paradigm of Digital Era. South Asian Journal of Business and Management Cases. April 2020. [Sage Journal]
Strategic Firm Response to Developing Economy Challenges. Global  Business Review. Vol.12, No.1, Feb 2011 [Sage Journal]
Under review / in pipe-line
Kailash Satyarthi – Redeeming the Innocence of Childhood
Chanda Kochhar@ICICI Bank – Paradigm of Caesar's wife
Life Member, All India Management Association
Life Member, HRD Network
Member, Institute of Management Consultants of India